Deisem, North Dakota
From The Infomercantile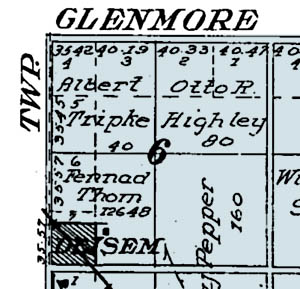 Deisem, North Dakota
was a small village named for Christian S Deisem, politician and the North Dakota Railroad Commissioner. Deisem established the town on April 4, 1880, while rafting lumber down the James River. The first postmaster was appointed 22 May 1907.
[1]
The town was located on the Southwest Quarter of the Southwest Quarter of Section 6, township 134, range 64, Nora Township, and although it does appear on some maps (such as the state's GIS system), the town no longer exists.
References
↑ Origins of North Dakota Place Names, Mary Ann Barnes Williams.