Golden Gate City, South Dakota
From The Infomercantile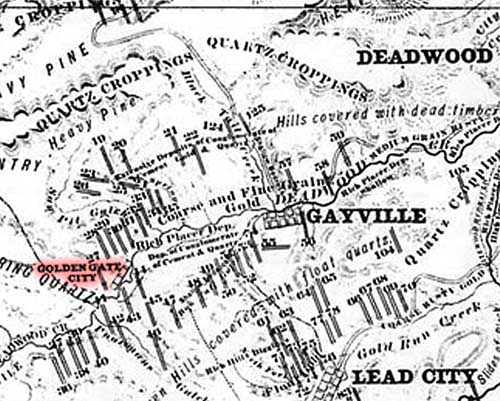 Golden Gate City, South Dakota
was a small mining town west of the Deadwood area, in the Black Hills of South Dakota.
[1]
It appears on maps from the 1870s-1880s, but no longer appears on later maps.
Based on the 1877 Rand McNally map of the Black Hills, Golden Gate was located just west of Gayville (now Central City), about a mile and a half along Deadwood Creek Road.
References
↑ Dakota Place Names, John A Van Balen.