Trollwood Park, Fargo, ND
From The Infomercantile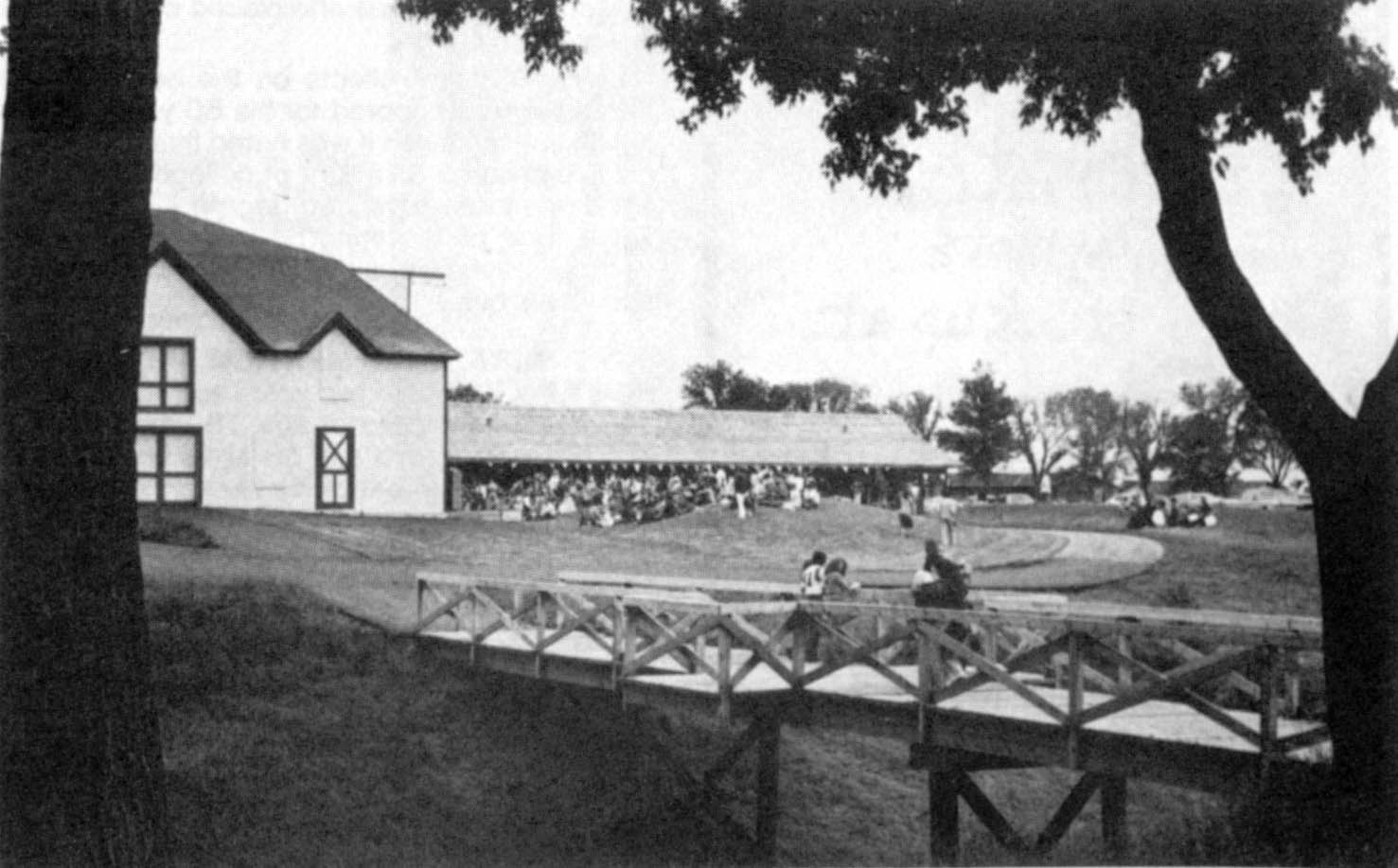 Trollwood Park is a 35-acre public park on the north end of
Fargo, ND
, along the Red River, between Broadway and Elm Street.
Origins
For much of the 20th Century, the area now occupied by Trollwood was the Cass County Farm for the Indigent, otherwise known as 'the poor farm'. By the 1970s, the farm had fallen into disrepair. A nursing home on the property was condemned and torn down in 1972, while the rest of the buildings were in need of repair, or would be razed as well.
In 1974, the county discussed transferring the land to the city. Fargo agreed to purchase the land for $3,000, provided they maintained the three small cemeteries on the grounds.[1] Renovations of the buildings began in 1975, with the intent of creating an arts-focused park. The large barn was adapted to a small amphitheater, with a stage on the south end. The barn was razed in 1997, as riverbank erosion threatened its collapse into the river.
The 'hog barn' was rechristened the Ellen Hartwick-Marks Art Studio, named for the woman who donated materials to renovate the building.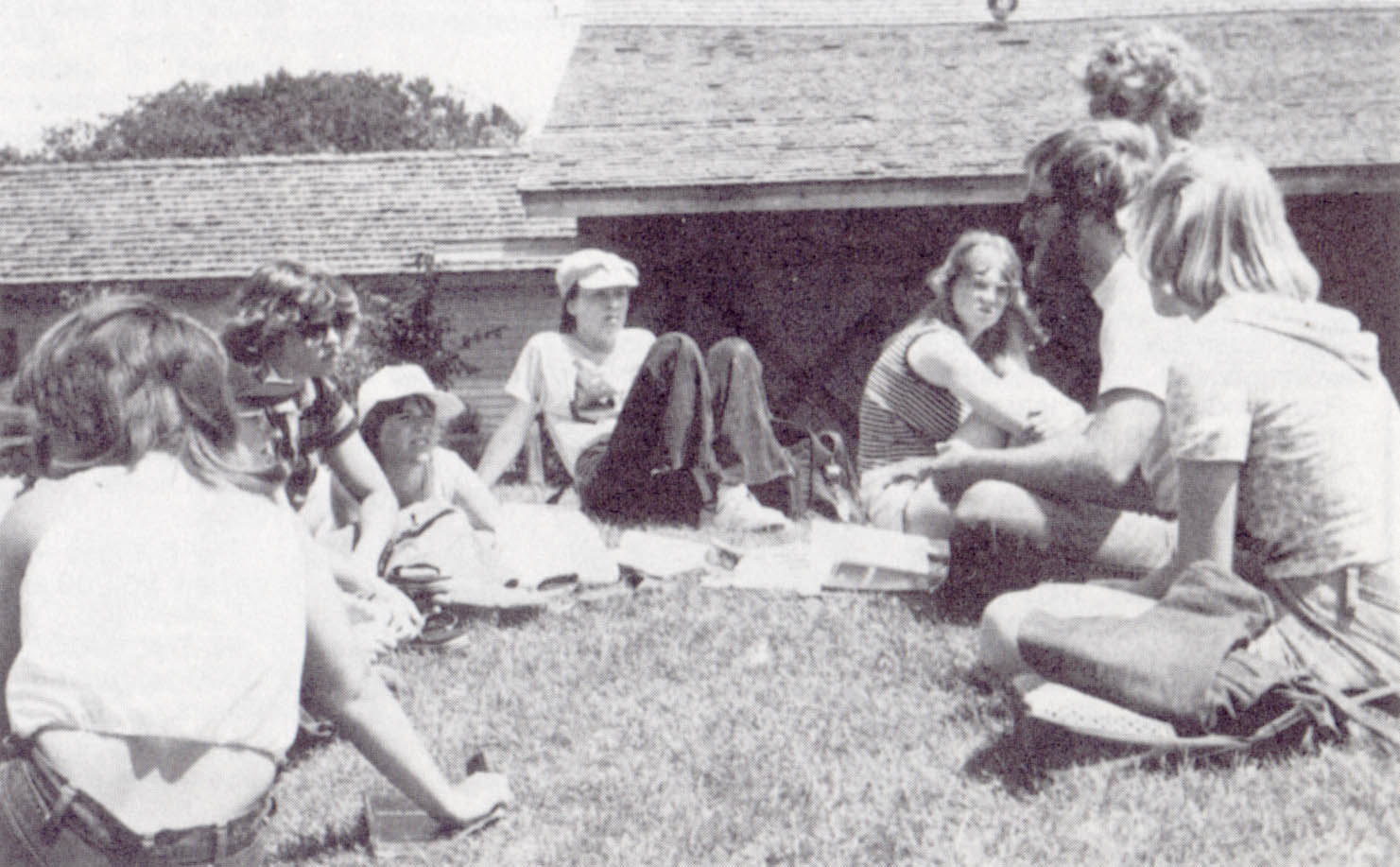 In 1978, the park hosted the Trollwood Midsummer Arts Festival, which coincided with the premiere of Trollwood Performing Arts School's first production,
The Wizard of Oz
.
References
↑ July Arts Festival in North Fargo's Trollwood Park, Binford Guide, July 1978.