VPXL
From The Infomercantile
Jump to navigation
Jump to search
VPXL is an herbal remedy believed to cure the curse of a small penis. This product is offered by both email and blog spammers, directing users to sites that contain javascript redirects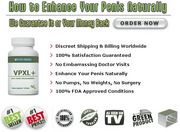 and could potentially infect computers with viruses[1]. VPXL is rumoured, according to anti-spam websites, to be either a renamed version of, or descendant of, Herbal Elite penile enlarger[2]. It may be related to, or identical to, other herbal male supplements such as Spur-M, Wondercum, ManXL, Manster, Megadik, Elite Herbal, and Herbal King[3]. In January 2008, VPXL accounted for 75% of all pharmaceutical spam.[4] Most of the websites selling it are located overseas, in countries with weak customer-protection laws and difficult extradiction.[5]

VPXL spam emails recently contained the humorous subject line, Safe enlargement of trouser mice, implying that the recipient has not only one small penis, but several by use of the plural. In March 2008, VPXL spam made reference to the "kangaroo pounder," believed to be an Australian metaphor for the penis.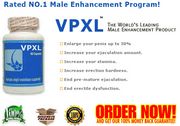 Important Note
Herbal remedies -- or any remedies, for that matter -- should be discussed and recommended by a doctor; self-diagnosis and self-medication should never be attempted by somebody who thinks buying a product found in a spam email is a good idea.
Footnotes