Pioneer Mutual Life Insurance Company
From The Infomercantile
Jump to navigation
Jump to search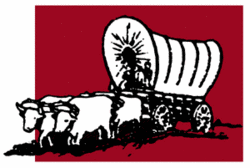 Pioneer Mutual Life Insurance Company came into existence November 3, 1947, after evolving out of the fraternal insurance company, the Ancient Order of United Workmen. It provided individual life and disability insurance in a variety of states across the country, primarily focused in the north central states.
Pioneer Mutual originally occupied the AOUW Grand Lodge, which later became known as the Pioneer Mutual Life building due to the huge blinking sign that once dominated the building's roof. With the adbsorption into the OneAmerica family, Pioneer Mutual moved their offices to the Pioneer Plaza, a smaller office building one block south of their original building.
Contact Information
Email:
Policyservice@oneamerica.com
Postal Address:

Pioneer Mutual Life
A OneAmerica Company
101 N 10th St


Fargo, ND 58102
Phone:
800-437-4692
Fax:
800-279-2008
History[1]
Pioneer Mutual Life Insurance Company, hereinafter called the "Company", was incorporated on November 3, 1947, as a legal reserve mutual life insurance company.
The Company is an outgrowth of the society known as the Ancient Order of United Workmen which originated in Meadville, Pennsylvania in 1868. As an assessment organization, it issued charters to various divisions of the United States.
In 1889 the Grand Lodge of the Dakotas was formed and conducted business under that charter until 1895, at which time it split along state boundaries into two independent Orders. The North Dakota fraternal eventually absorbed the Grand Lodges of various states through a succession of mergers and mutualized itself in 1947.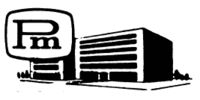 Effective April 18, 1991, the Company entered into a facilities service agreement with Coordinated Insurance Services, Inc. (CIS), a subsidiary of Noridian Mutual Insurance Company (Noridian). The agreement allowed the Company to obtain administrative services from CIS (now Noridian Insurance Services, Inc.) and further provided that all of the Company's employees would become employees of Noridian.
On March 22, 2000, the Company entered into an affiliation agreement with American United Life Insurance Company for the purpose of broadening product lines and pursuing strategic alliances.
On December 20, 2001, the policyowner members of the Company approved a plan of reorganization under which the Company reorganized from a mutual insurance company to a stock company wholly-owned by American United Mutual Insurance Holding Company (AUMIHC). The Plan of Reorganization had previously been approved by the North Dakota Insurance Department and the Indiana Insurance Department on October 8, 2001, and October 16, 2001, respectively. The AUMIHC members approved the reorganization plan on December 13, 2001.
References