We've got a lot of old photos – almost more than we know what to do with.   This one is so over-saturated, so light, that I had to really darken it in Photoshop just to see anything, and I didn't realize what it was at first: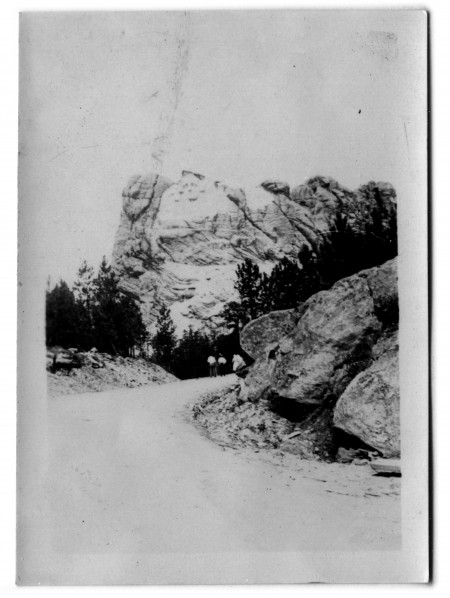 You might be thinking, "Wow — it kinda looks like there's a face in those rocks!  Weird, huh?"
Well, that's because Gutzon Borglum put a face there: that is several years away from becoming the Mount Rushmore we know and love today — President Washington is only partially done: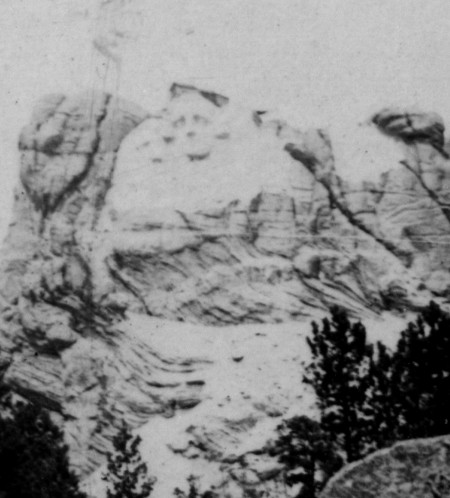 Carving started in 1927, and the finished Washington face was unveiled to the public on July 4th, 1934, so that puts this photo somewhere in between, probably 1932 or 1933.  Based on this 1932 photo, progress seemed at about the same point, so 1932 is probably right.  They didn't carve all the faces at once — Washington was completed in 1934, Jefferson in 1936, Lincoln in 1937, and then Roosevelt in 1939.   About 4 years after the photo above, here's how much progress they made: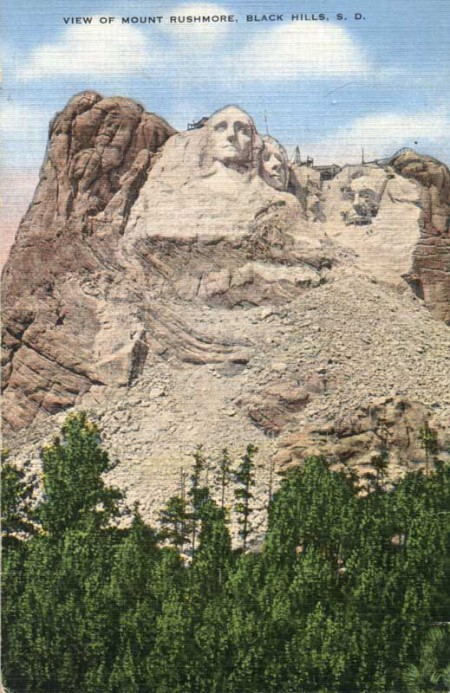 Jefferson's nearly done and they got Lincoln's nose, which puts this postcard at about 1936 or 1937.
Tags: 1930s, art, national parks, statues