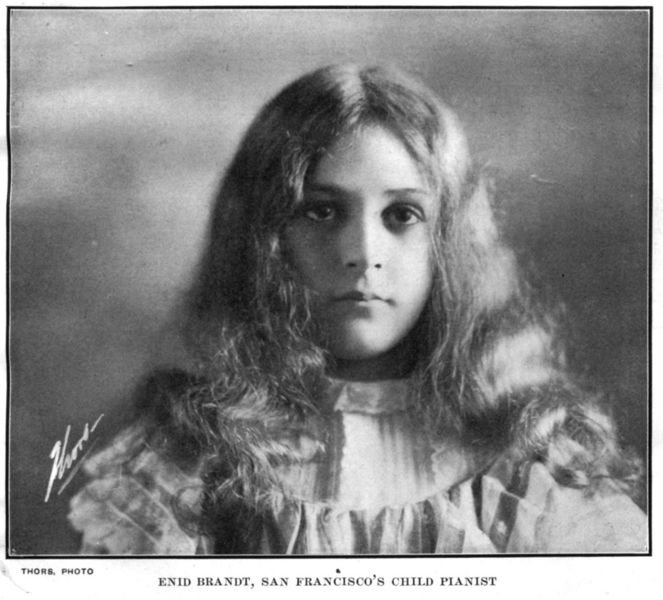 All we have to go on is her caption:
Enid Brandt, San Francisco's Child Pianist
. Her photo comes from the
Pennsylvania Report Scrapbook
, what we'd consider 'altered art' today. The book was originally the "
Pennsylvania Report of the Superintendent of Public Instruction, 1895,
" but an industrious photo-lover cut photos out of magazines and glued them over the top of the less-than-interesting education statistics. Most photos appear to be from glossy magazines of the time, and they all seem to range in the 1900-1905 range, based on photos of politicians and other places. One thing missing from the scrapbook, despite the amount of California photos?
The San Francisco Earthquake of 1906
. Enid doesn't appear in Google as growing into a prodigy and master of her instrument; I hope the talented young lady made it through the quake and fire.