Posts Tagged 'freeway'
Monday, March 2nd, 2009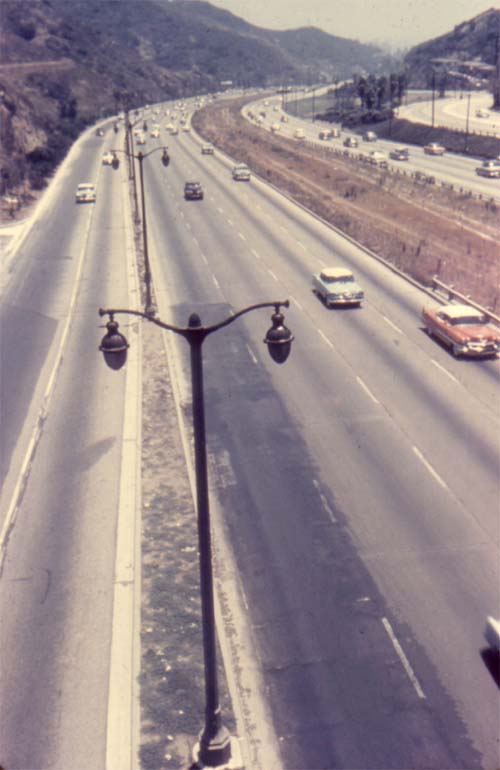 Click for full image
The Hollywood Highway, from a collectible set of slides honoring the Los Angeles Freeway System, vintage 1950s or 1960s.
Wednesday, January 23rd, 2008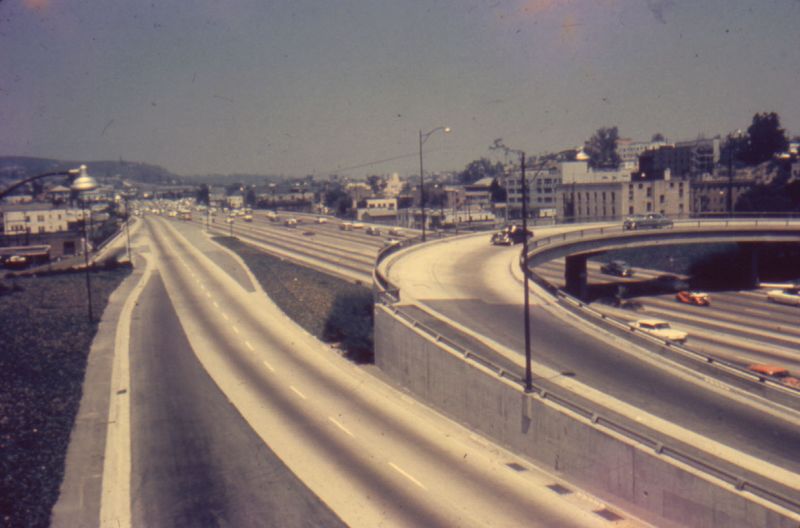 Well, here we've got an entirely different view of the Harbor Freeway (compared to a few weeks ago). California's pride in their municipal freeways was immense: in theory, they provided an escape from the crowded streets of other metropolitan areas, and allowed for relaxing suburban living while working in the city. Today, we see this as Sprawl, a bad thing, but in the sixties it was The Way Of The Future.
see also: history of future la * 1970s concept la proposal * interior of lax * more 60s freeway (1) (2)
Monday, January 7th, 2008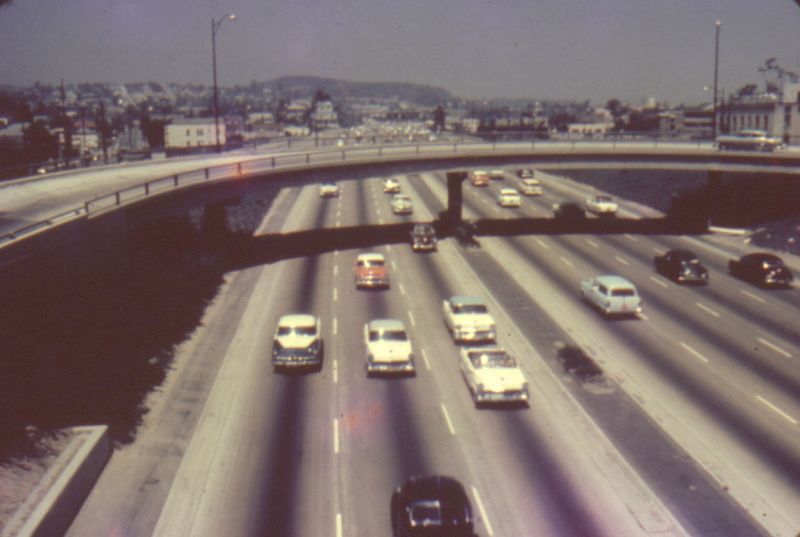 I know I've been picking on North Dakota for its scenic vastness, but is this so much better? Back in the 1960s, California was so proud of its freeway system that — like Arizona with its Grand Canyon, South Dakota with its Mount Rushmore, New York with its Niagara Falls — they released a set of collectible slides documenting the Los Angeles Freeway System. MARVEL at the expanses of concrete and pavement! SMELL the pollution wafting up from the vehicles! CRINGE IN TERROR at how close those two cars are in the third lane from the left! Oh, I kid — unlike where I live, you can actually see some hills off towards the horizon. Between here and there, however, is a concrete jungle. I still prefer here.
see also: pre-freeway map * California highways * more photos * just newer cars today * house stranded on CA highway