Bud's Chicken Take-Out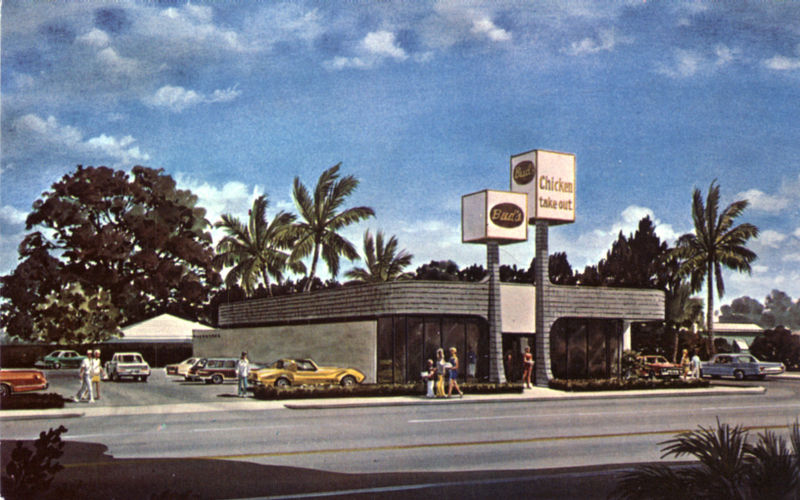 Bud's, according to
their website
, has been in the takeout business since 1957, slingin' food from one location until 1976.
This postcard
, I believe, is that second location -- it's not a photo, but an artist's rendering: those people look a bit too mannequinny for to be real, copied right out of
Entourage
. The design is very seventies, composed of futuristic curves, floor-to-ceiling windows, and smooth lines, combined with the ecologically-friendly wood shingles and lots of plants in the decor. The signs mimic the palm trees in the background, rooted trunks sprouting from the ground and narrowing towards the top, but terminating in huge, mostly-empty cubes proclaiming the product available.
According to the back, this location sprouted up at the corner of Worthmore and North Dixie Highway, catering to the "tremendous population growth" in South Florida. Bud's has grown to
seven locations
, but they're not at 2200 N Dixie anymore...that location
has become a Dunkin' Donuts
.
Labels: 1970s, Bud's Chicken Take-Out, Florida history, restaurant