Dakota City, 1859.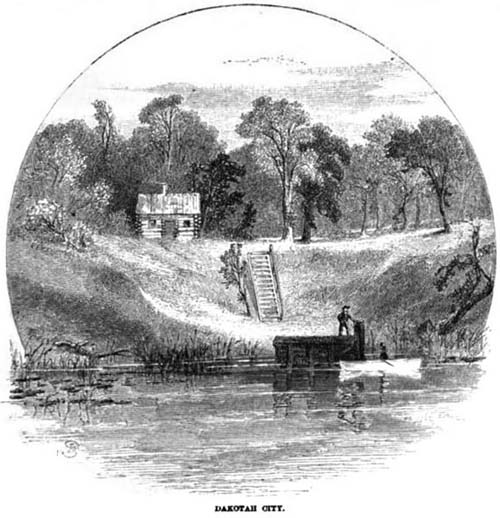 Click for full image
In the 1850s, as what would become the Dakota Territory grew in population and industry, townsites were claimed in hopes of profiting on the westward expansion. Dakota City was one: at the confluence of the Sheyenne and Red Rivers, opposite Lafayette, Minnesota, it hoped to grow and flourish. Today, it no longer exists. The location of Lafayette (which also no longer exists) is well documented, but the original
location of Dakota City is still inconclusive
. Image above from
an 1860 edition of

Harper's

magazine
, documenting a pre-Territory trip along the eastern border of Minnesota, a freshly-minted state at the time.
Labels: 1850s, north dakota history