Miller High Life: King of Wisconsin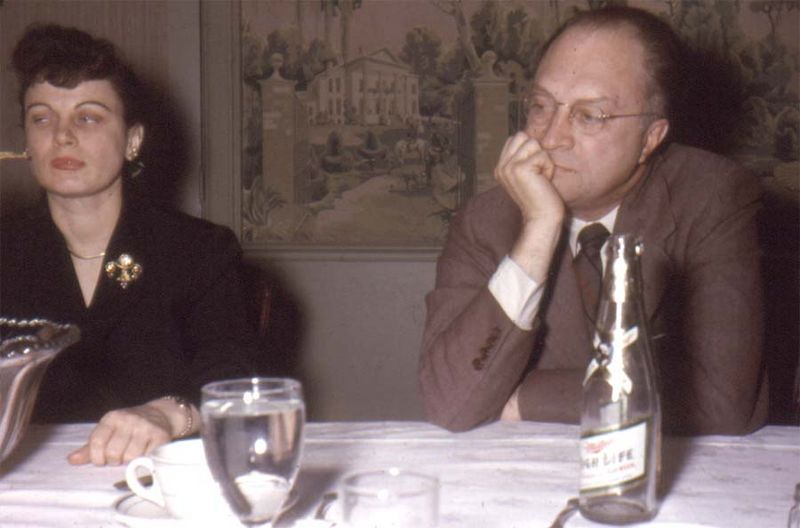 You may think Wednesday's crack about
Grandma getting tipsy
off a couple ounces of Miller High-Life was a joke, the photo above shows that the Cool Kids drank High Life.
This is clear proof
is from the
Pfister Hotel set
, but the distinctive trapezoid label with an 'X' sticker right above it makes the bottle very recognizable even in small photos from other sources. Granted, these photos
are
from Wisconsin -- Milwaukee is the home of
Miller Brewing
, and until the 70s there wasn't as much national distribution as there is today. People tended to drink the beer that was brewed nearby, partly out of sentimental reasons, but also because you knew the beer was fresh. Your parents probably have stories about driving to another state to buy some good beer -- driving from North Dakota to Colorado to buy up a pickup-truckload of Coors has been told to be by more than one person.
One poster at Beer Advocate
tells of driving to Wisconsin for some High Life...but more because of the lower drinking age of 18. As for the sentimental reasons, High Life had already
been around for fifty years
by the time this photo was taken -- it was "the champagne of beers",
for
crying out loud
. Regardless if the stuff
tasted like crap
, you didn't dare buy something else when company was coming over, and being caught at a swanky hotel lounge drinking anything else would be a travesty.
Labels: beer, miller high life, pfister hotel, wisconsin history