The Last Binford Guide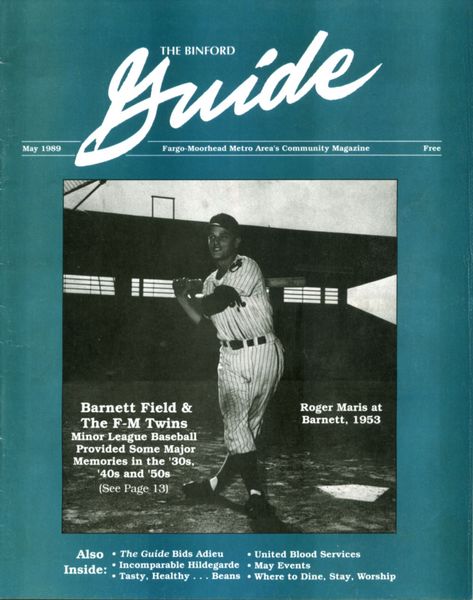 Howard Binford
was a journalism icon in the Fargo-Moorhead area during the 60s and 70s, training the media personalities of the future and publishing his own magazine. Late in life, Binford starting publishing his
Howard Binford's Guide
in 1968, interviewing a series of locals who were quite obviously Binford's friends, church acquaintances, advertisers, and co-chairs on local boards. Still, he was a bright and entertaining editorialist, and the magazine was actually useful to non-locals on holiday and residents alike.
Looking forward, Binford began to pass control to his assistants in 1984, sold the magazine to a local publisher in 1986, but his health got the better of him at the end of 1988 and he passed away. Without Binford, the
Guide
ended publication with the
May 1989 issue
. The
Guide
was clearly valuable to the community: most of the magazines I've collected were aquired in large lots -- people
saved
years and years of the guide in their basement. I've got almost the entire 1980s uploaded, a good part of the 70s, but those
1/8th-size pre-1975

Guides
are tough to find.
Labels: 1980s, 1989, fargophilia, howard binford's guide