Bemidji At Night, 1916.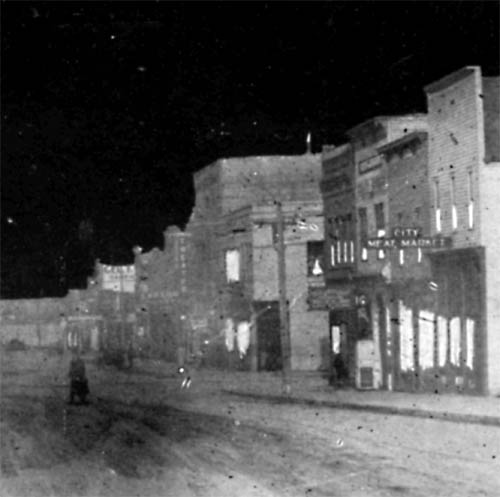 Click for full image
Bemidji, Minnesota: home of
Paul Bunyan and Babe the Blue Ox
, but the giant pair were still twenty years away when this postcard was mailed in 1916. In the 1910s, it was still a community on the grow, trying to develop roads and railroad access. A new depot was built a few years earlier than when this postcard was mailed and railway passengers were probably one of the main customers of such mementos of midwest travels. Cameras of the time were not particularly efficient at night, so this photo was probably a daytime photo that was underexposed and colored to make it look like 'night'. In the 1910s, Either Third street has changed significantly, or the view is from a different spot:
Google Maps doesn't help
.
Labels: 1910s, 1916, bemidji, minnesota history, postcard