St. Moritz, Switzerland, 1914.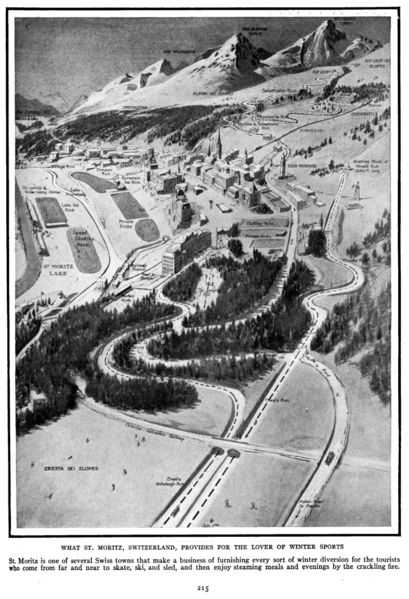 St Moritz remains a "
cradle of winter tourism
," as it was nearly a century ago. According to the caption, St Moritz "
is one of several swiss towns that make a business of furnishing every sort of winter diversion for the tourists who come from far and near to skate, ski, sled, and then enjoy steaming meals and evenings by the crackling fire.
" From the encyclopedia "Our Wonderful World".
Labels: 1910s, 1914, map, sports, st moritz, switzerland, winter