Red River Flood, 1952.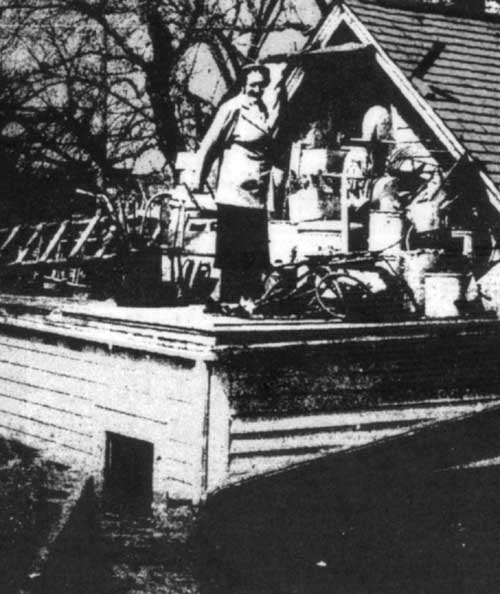 Click for full image
Mrs. Colin Campbell would not be ousted from her home: she is standing on the roof of her back porch, after climbing out a second story window. The water is about 4 feet away from covering her feet, but she was non-plussed; in the accompanying article, she defied police attempts to evacuate her, declaring it was a good time to catch up on her embroidery. On April 16, 1952, the Red River crested at around 35 feet; a
USGS paper
declared it the highest crest since 1897. Her address, 106 1st Avenue South, no longer exists; Urban Renewal wisely razed the neighborhood south of Main and east of 4th street, which was regularly subject to inundation even in light flood years.