Flooded Doghouse, 1950.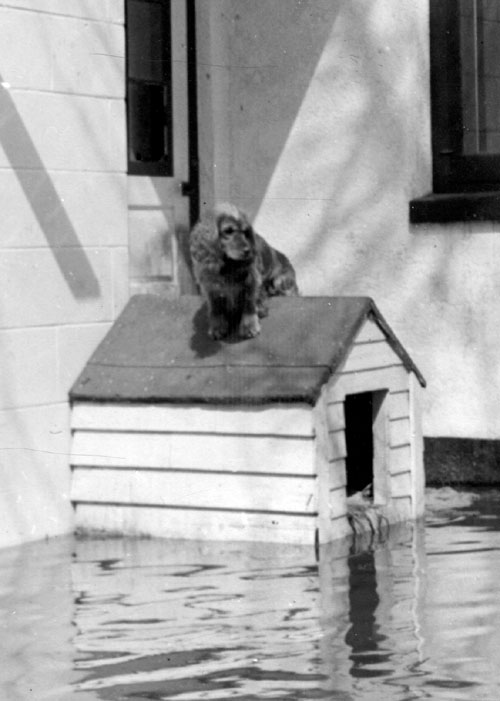 Click for full image
The 2009 Flood has crested in Grand Forks and the river is falling, but in 1950 even the
dogs
were victims. In this posed photo, an unhappy cocker spaniel surveys the swollen Red River of the North from the peak of his home, just outside a flooded Grand Forks house (the address,
317 Euclid Ave, no longer exists
). From
this group of photos
.
Labels: 1950, 1950s, flood, grand forks, red river