ND Songbird Rebus, 1917.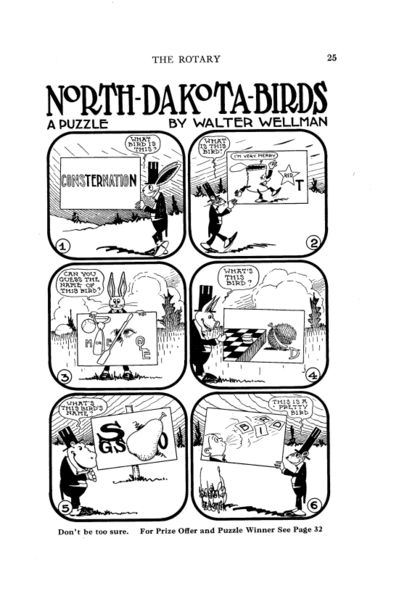 Try your hand at these: rebuses depicting native North Dakota songbirds, circa 1917 (click for
larger view
). The illustration is by Walter Wellman, a popular illustrator of the time, known for
doing naughty postcards as well
. From Uncle Will's Magazine for Children,
"The Rotary", February 1917
.
Labels: 1910s, 1917, game, illustration, rebus