Halloween Bowling, 1960.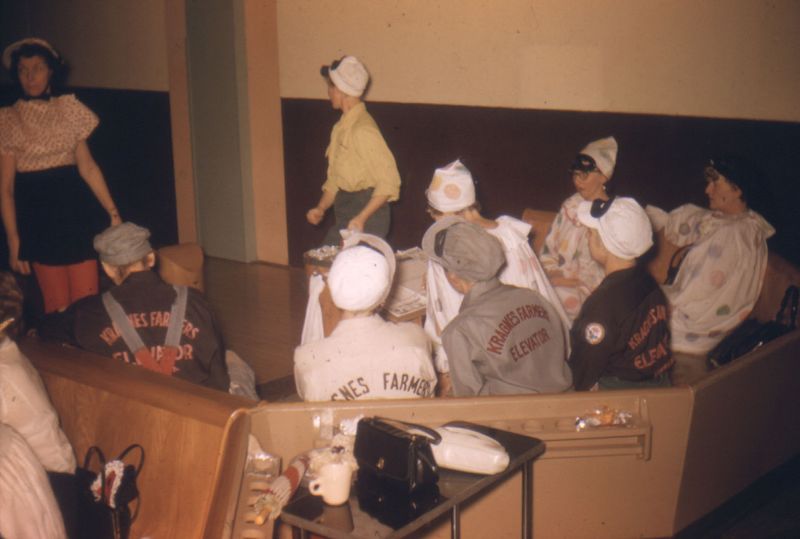 On the evening of
October 31st, 1960, the gals from the bowling league got together and tossed the balls a few times
. Being Halloween, they couldn't go without a costume, of course: some made due with just a black mask, but others got into it more. I see a couple clowns, a railroad engineer, and a Bo Peep.