The Fear Of Death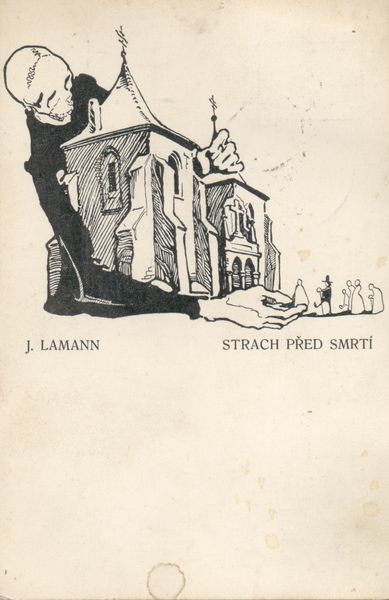 I bought a couple of these interesting postcards at a antique show recently. The drawings caught my eye, but the messages on them are a bit more striking as I've been figuring out what they say. They date from the very early 20th century --
this one from 1909
-- and they are all blatantly anti-religious, focusing on Christianity.
This one
doesn't directly target the church itself, but the followers. The phrase "
strach před smrtî
", as closely as I can translate, means "
The fear of death.
" To believe in something solely over fear of your eternal soul, the producer of this card believes, is a poor choice for faith. I'm still researching the postcards' origins: they seem too early to be Communist, but religious opposition had many sources in that period. I should know a little more as I get to the other cards in the future.
Labels: 1900s, 1909, anti-religious, czech, postcard