Where Do The Animals Live?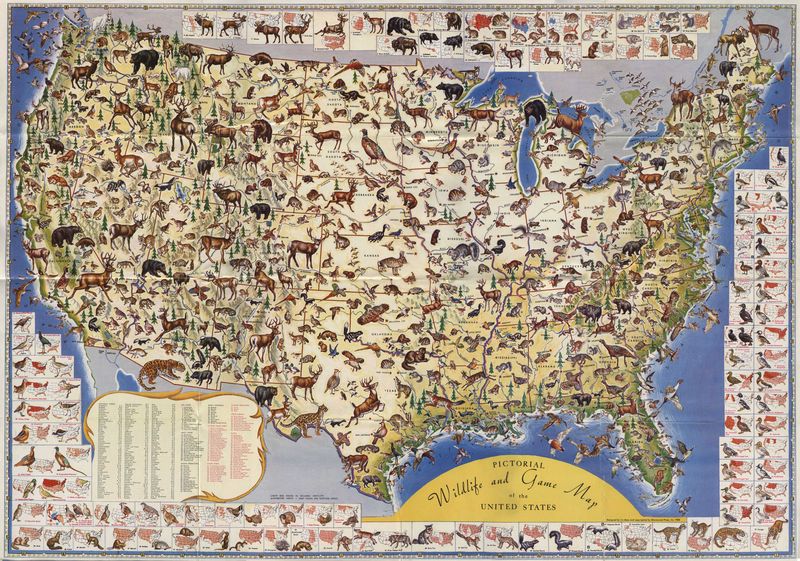 This is a "
Pictorial Wildlife and Game Map
" from 1956. Unlike a population map or 'Game of the States", this documents those critters we hate to have around, but really don't want to disappear. In terms of information use, the map is very cluttered, but it does an pretty job of covering migration ranges and general locations. The central map shows the general locations of a variety of animals' habitats, and around the edge we see species-specific ranges outlined in red. The hundreds of tiny animal drawings are excellent -- I did my best to make it as large as possible to get more detail for you, but hitting my webserver's limit of memory kept is smaller than I'd have liked. Still,
the big version
should give you a pretty good idea of who's living where.
[more maps]
Labels: 1950s, 1956, data visualization, habitat, information design, maps, wildlife