Tiger Lily, 2007.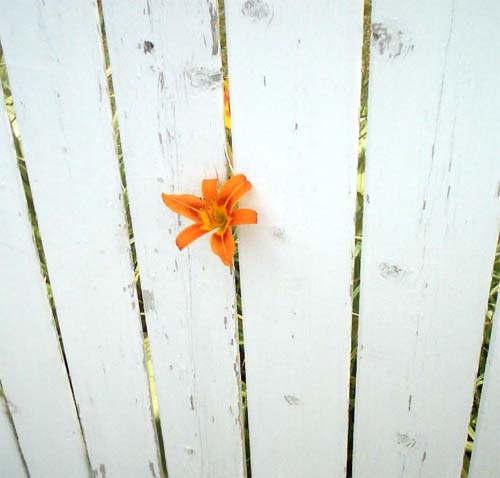 Click for full image
Tiger Lily growing through a fence, 2007.
Labels: 2000s, 2007, flowers, tiger lily
Retro Keep Clean Sign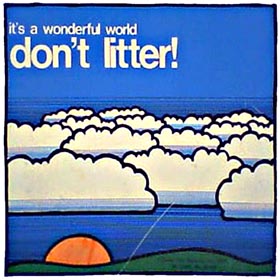 All the trash cans in a I94 rest area near Fergus Falls
have this sign
; I don't think I've seen it at any of the other Minnesota stops we've made. I've tried to see if the illustrator is credited, but no luck. Whoever came up with this sign did a very effective job - it's very eye-catching and it has some style. The use of thick lines and watercolory stripes has a very seventies feel. Using no-caps Helvetica is a little pretentious, but fits with the style of the image. I'm rather surprised it hasn't turned up elsewhere -- maybe off the freeway, somewhere.
Labels: 2000s, illustration, rest area, trash can