Soldier, Convertible, Suitcase, 1930s.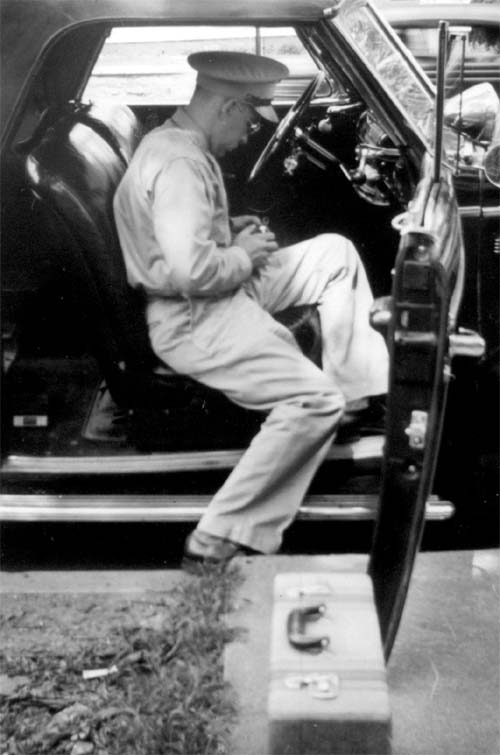 Click for full image
Soldier, messing with a camera or other mechanism, 1930s.
From this set.
Labels: 1930s, army uniform, cars, convertible, soldiers
On Leave at Duffy's Gay Nineties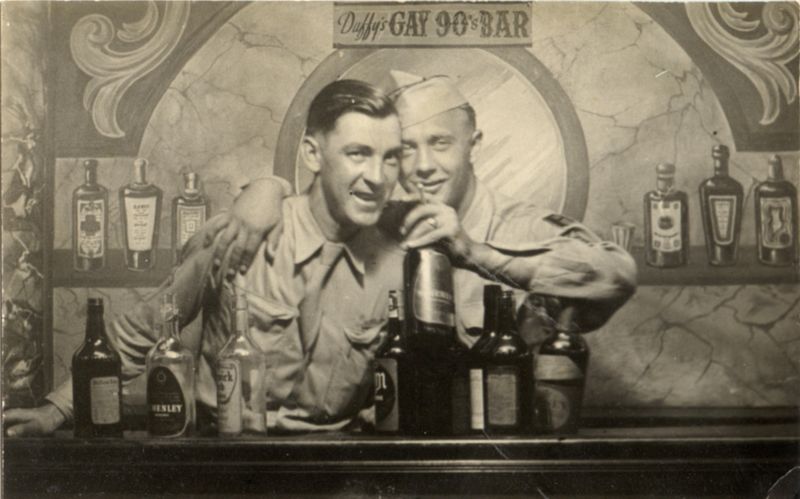 The back of
this postcard
says it was taken in Coney Island, so I doubt there was a real Duffy's Gay Nineties -- just a painted backdrop for fun-seekers to get a photo to mail back home. These two guys, on leave from the Army in 1946, seem to be enjoying themselves. The guy on the left has a single chevron, identifying him as private. The guy on the right, while blurry, still has a clear enough view of his unit patch:
1st Army
. The guy on the right has some tell-tales in that hand, too (besides the bottle): on his ring-finger is a wedding ring, and between his fingers, a cigarette. The war was over, his best gal was waiting for him back home, and he got to live it up at Coney Island once in a while - he had no complaints.
Labels: 1940s, 1946, 1st army, army, army uniform, coney island, first army, liquor bottle, new york, WWII