Steampunk Joker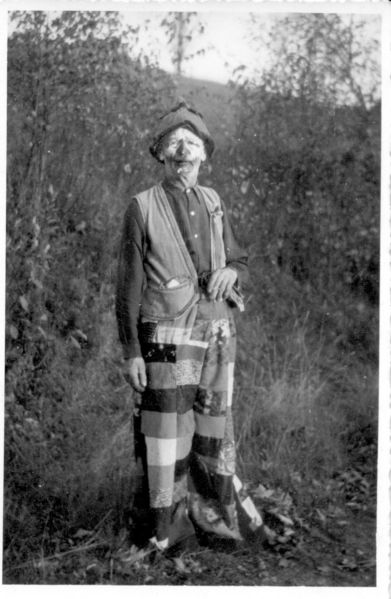 The new Joker
looks surprisingly like this artifact of the last century.
This comedic entertainer
certainly looks a bit past his prime -- although, he could just be worn out from his show. The makeup is smeared and worn off, and if you look really close you'll see a cigarette in his fingers. This was purchased from a travelling dealer here in Fargo, so I don't know where the funnyman is from. The hobo is usually an American style, so I doubt he's from abroad. Hopefully he stuck to clowning, and didn't run afoul of any batmen.
Labels: antique photo, clown