Salvador Dali Bloopers
*warning - artistic nudity in links*
In the 1940s, Salvador Dali and
Philippe Halsman
teamed up and produced a number of surrealistic works of photographic art -- some are iconic, like
In Voluptas Mors
and
Dali Atomicus
, but the pair produced many different photos during their collaboration. Others, like
this one (I was unable to find its title)
and
Midsummer Night's Mare
, made it to film but did not achieve the acclaim that
Mors
and A
tomicus
did. It's easy to forget, when seeing the final results of such a mixing of the minds, that great art isn't a coincidence or a singular act -- producing art requires practice, numerous mistakes, and attention to detail that makes the final product look effortless. The Fall 1950 issue of
Photography Workshop
stripped away a veneer of that pseudo- effortlessness. In an extensive article about Halsman, they included four 'outtakes' from
Atomicus
, the unnamed photo above, and another unnamed photo I could find no other source for: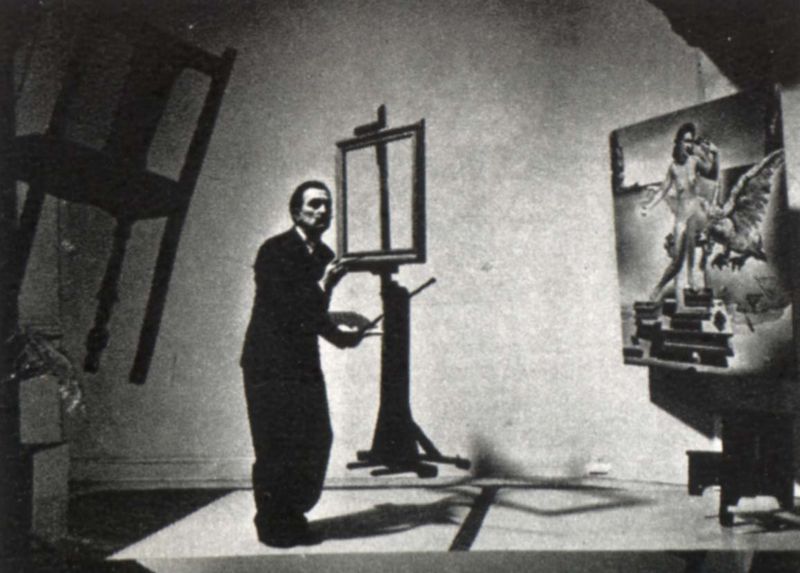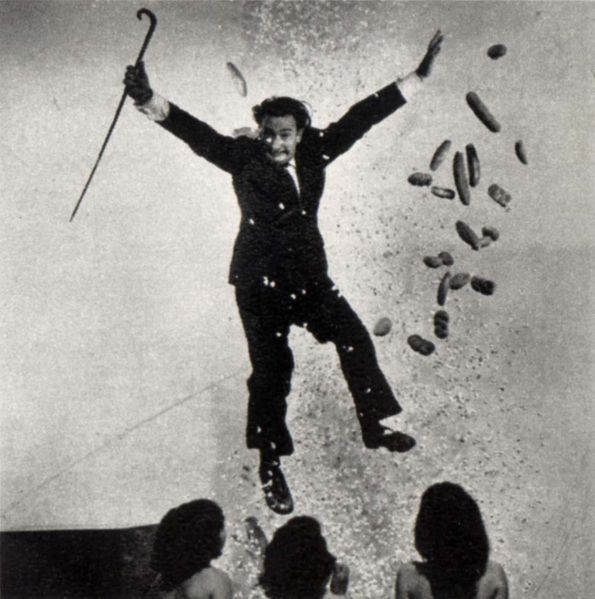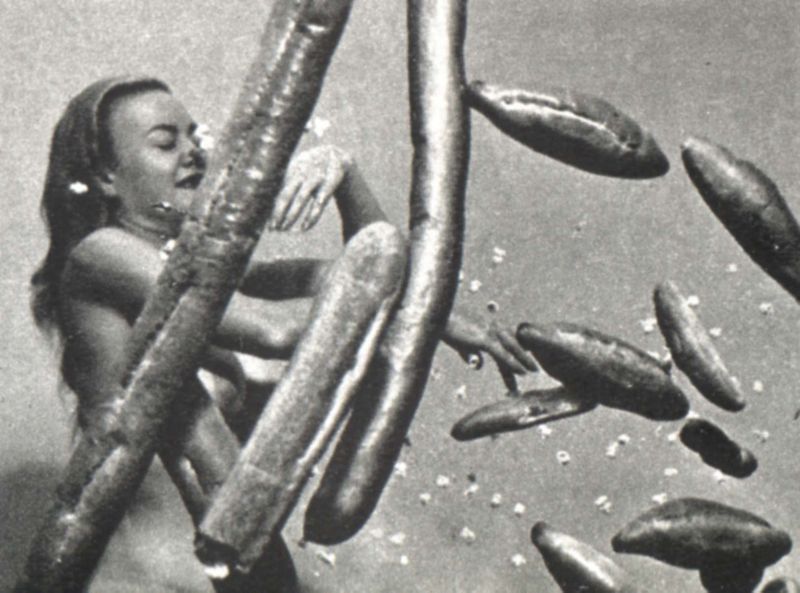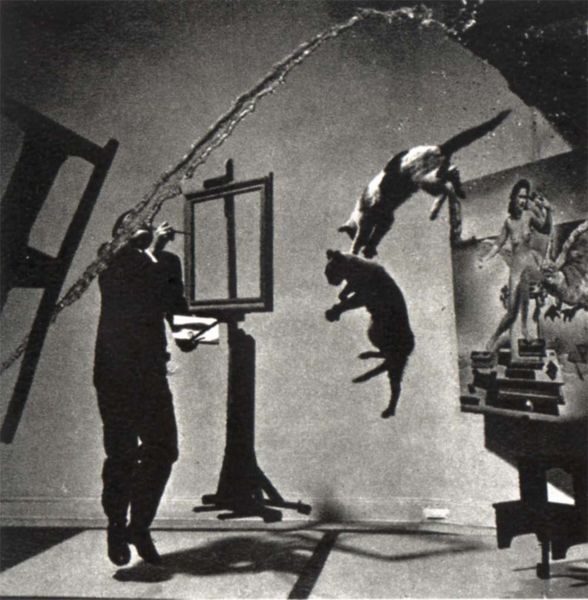 The
Atomicus
photo, the most famous of the Halsman/Dali colaborration, took 28 takes --
"after each exposure, while the assistants mopped the floor and reclaimed cats, Halsman developed the film to see the progress in the composition. Accidents would happen. The water, intended for the cats, would cover Dali's face instead."
Labels: 1940s, 1950s, creative process, Philippe Halsman, photography, salvador dali