Rural Civil Defense, 1960.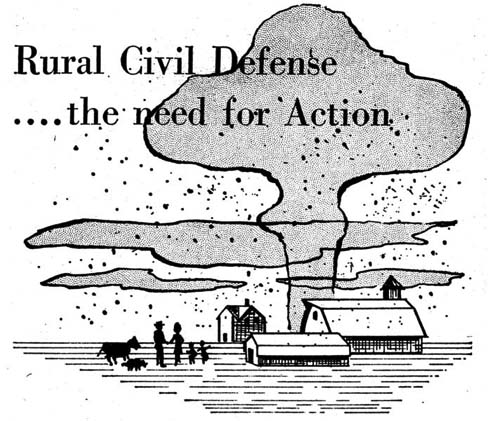 Bombs have fallen. At least one has struck St Paul-Minneapolis. Another has exploded above the Great Lakes port of Duluth-Superior. Air force [sic] bases at Grand Forks, Rapid City and maybe Minot have been hit. So have other areas...Here, there is nothing to do now but wait. Radioactive fallout, if it isn't already here, will be filtering down within the next hour or two. Heaviest concentration will be between the next 6 to 12 hours, with no one daring to leave the family fallout shelter. Tomorrow, it may be safe to run to the barn long enough to check on livestock. Not all animals could be gotten under cover, but the producing cows and most valuable breeding stock are inside.
Cold War advice on preparing your farm for the inevitable nuclear war
. From a 1960 issue of
The Farmer
.
Labels: 1960, 1960s, cold war, nuclear war, the farmer