Studebaker Municipal Vehicles, 1962.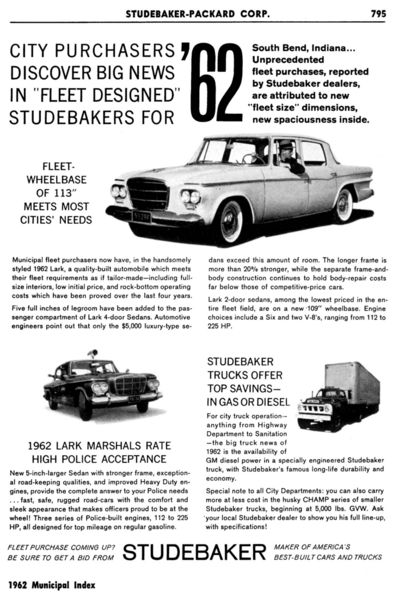 The 1962 Studebaker Lark had all sorts of features that a city would want in a fleet vehicle: the compact Lark was redesigned for 1962, with a 5" longer frame and a 109" wheelbase, and their "police-built" engines came in 112 and 225HP versions on 'regular' gasoline. Studebakers had been
operating as police cars
for several years before, but a larger, more robust machine was hoped to increase their scope. Sadly, just a couple years later, the Studebaker was gone in the U.S. after 1966.
Labels: 1960s, 1962, automobilia, studebaker