The Simmons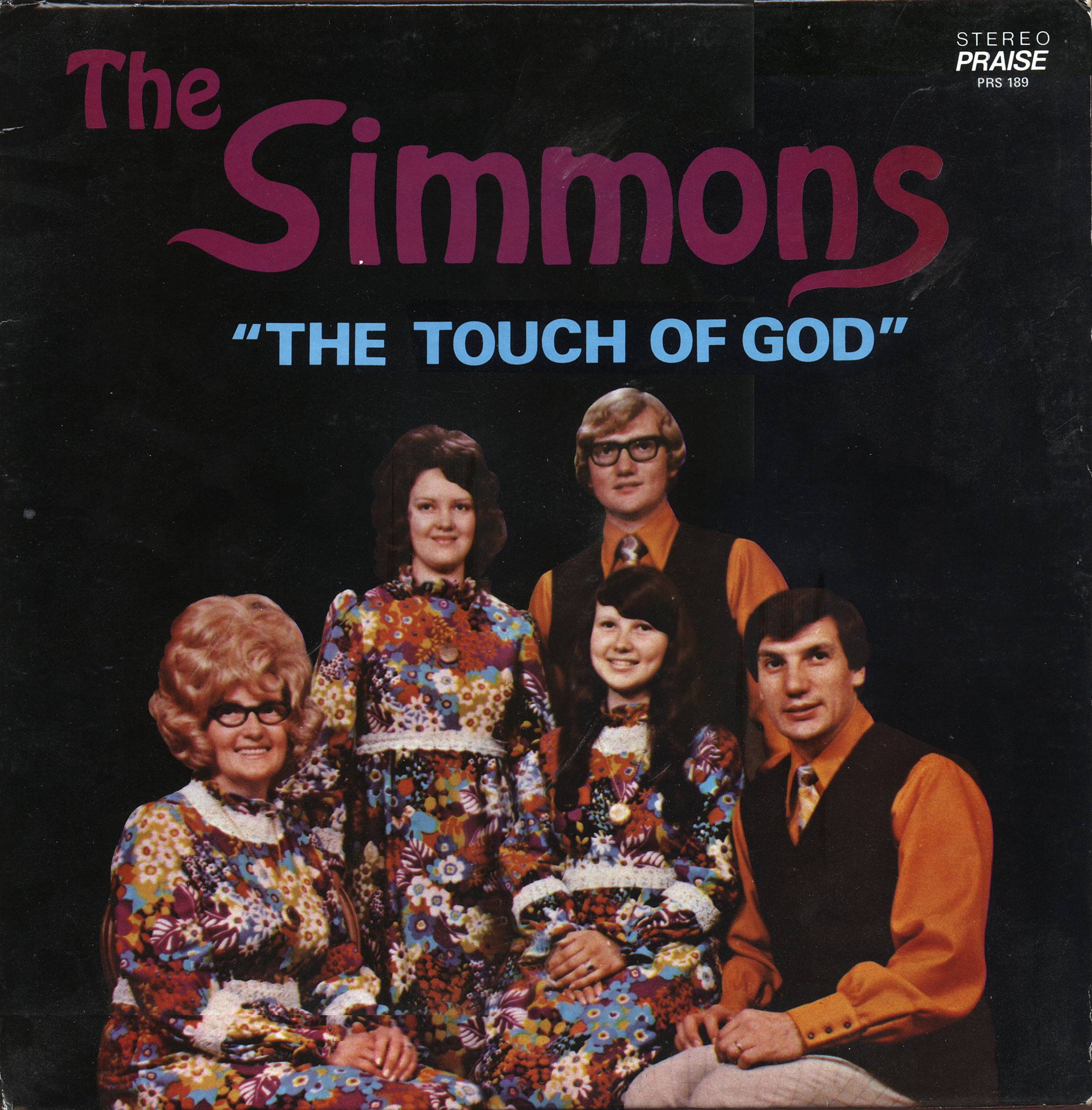 Oh, dear, no...no, no, no. The guys aren't so bad -- pumpkin wide-collars shirts should be coming back into vogue any time now
(although I wonder if Chuck Klosterman in the back ever lived this down)
. When it comes to the ladies' outfits, however, using the tablecloth to make dresses, that's too much. The pattern is so hideous, so camouflaging, that it's possible there's only one three-headed woman there, I can't quite tell.
The Simmons, near as I can find out, was a Christian singing-family group from Winnipeg, Canada. Of course, there's nothing online about them, which is all the more reason I better put something online to document this lovely group. Sadly, all I have is
this album's dustjacket
-- there's no vinyl to be found. While we now know what The Simmons looks like, their sound is temporarily lost to antiquity.
Labels: record album, weird