Ed Nelson, WNAX, 1964.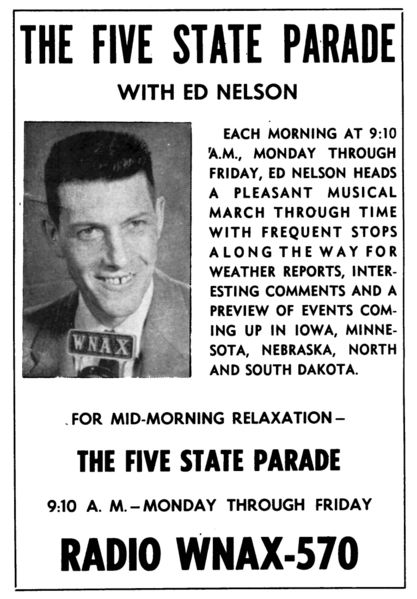 Ed Nelson
had only worked for WNAX in Yankton, SD, for a couple years before he was hosting the morning news-and-music show,
The Five State Parade
, for 'mid-morning relaxation'. You know that you're listening to a farmer-focused radio station when 9:10am is 'mid-morning'. Anyhow, Nelson stays with WNAX for another twenty years or so,
retiring in 1988
.
Labels: radio history, south dakota history, wnax, yankton