Look At Old Chicago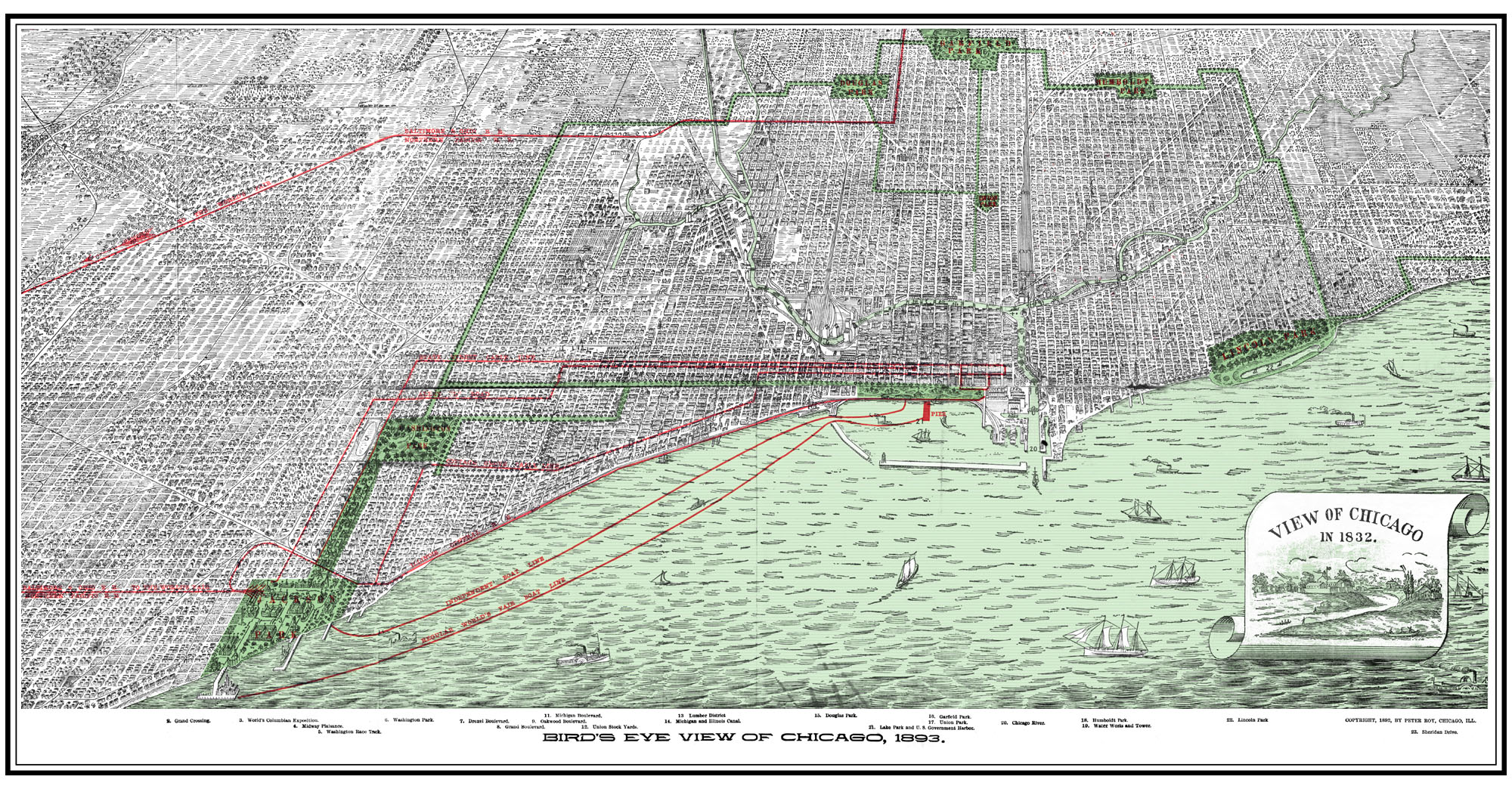 Think you know Chicago?
This map will probably interest you
. Live in old Chicago? You can probably see your house from here. Distributed for the 1893 World's Exhibition, on this side it shows an entire map of Chicago -- which, in pre-automobile-times, was probably as difficult to cross as it is to travel across entire states today. Without Google Maps, AAA, or even a casual knowledge of the city beyond a half-mile, people needed to know how to get from their home to the Expo: a city-wide map was necessary. The back has pictures of various features in the Expo -- I may get around to scanning it eventually.
Labels: 1890s, 1893, chicago, maps, world's exhibition