Minnesota's Christmas Tree, 1961.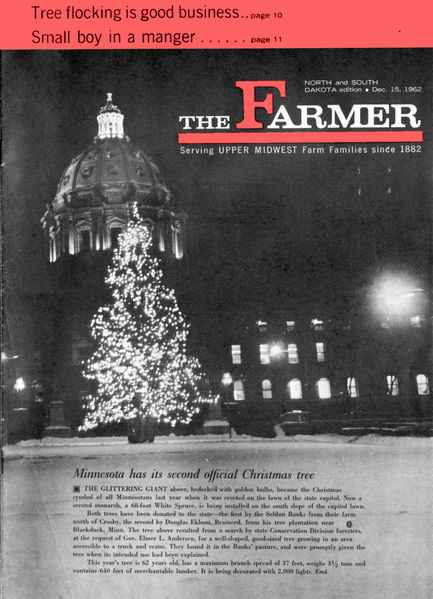 In 1961, new governor
Elmer Andersen
sent his finest tree-experts to find a grand tree, an amazing tree, a tree that was big and accessible to crane, to place on the State Capital lawn. The tree was found in the pasture of Seldon Banks, who donated it to the state. The image above is of Andersen's first official Minnesota Christmas Tree, from the year before; the misleading caption referring to the "Second tree" in
the article
is the 1962 tree that was erected before
The Farmer
could get a photo for their cover.
Labels: 1960s, 1961, 1962, christmas, christmas tree, Elmer Andersen, minnesota history