J. D. Muldowney and Bro's Kitty Chorus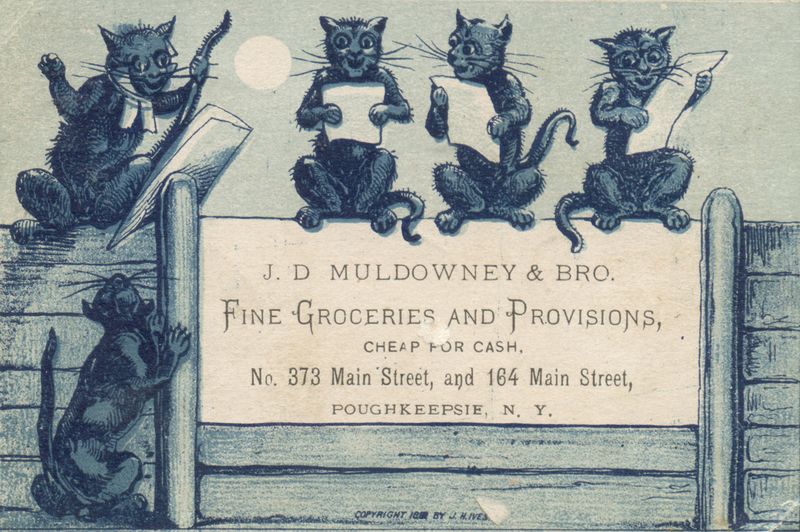 It's sad when something doesn't come up in Google whatsoever.
J. D. Muldowney & Bro
. - nothing. Neither address brings anything up. 164 Main looks like a parking lot now on Google Maps, but 373 could still be an old building. Not even the illustrator,
J. H. Ives
, shows up in search results. So,
this little advertising card
holds a bunch of mysterious info, guarded by a chorus of partially-anthropomorphized kitties. It's printed on a stiff card, not as thick as a postcard but thicker than paper, and it looks like it may have been gummed.
Labels: 1880s, advertisement, cats, illustration