1930s Nicknames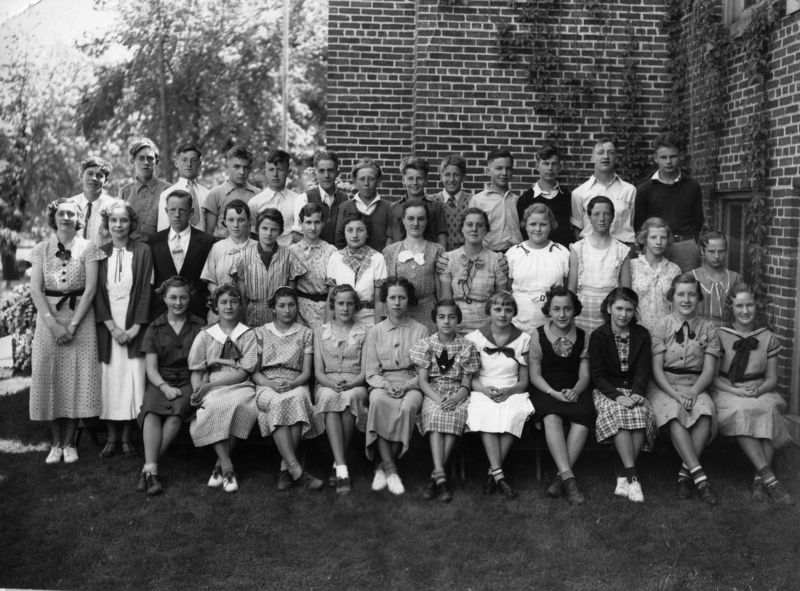 High school -- a time of nicknames and rivalries no matter when you were born.
This photo
, from a
photo-album of the late 1930s
, has some evidence on the front. That girl in the front row in white -- right in the middle -- has her eyes blacked-out with pencil (you can see it in
the large version
).
On the back
were, presumably, well-wishes from student's friends, names written in the hand of the signer.
Underneath the photo
, written on the page in the photo album, are a clearer picture of the students identities: "Bruno", "Giggling Gertie", "Ossie" -- and I
think
that's just the girls.
Labels: 1930s, 1938, antique photo, high school, notes