Bob, Flipo, and Elmer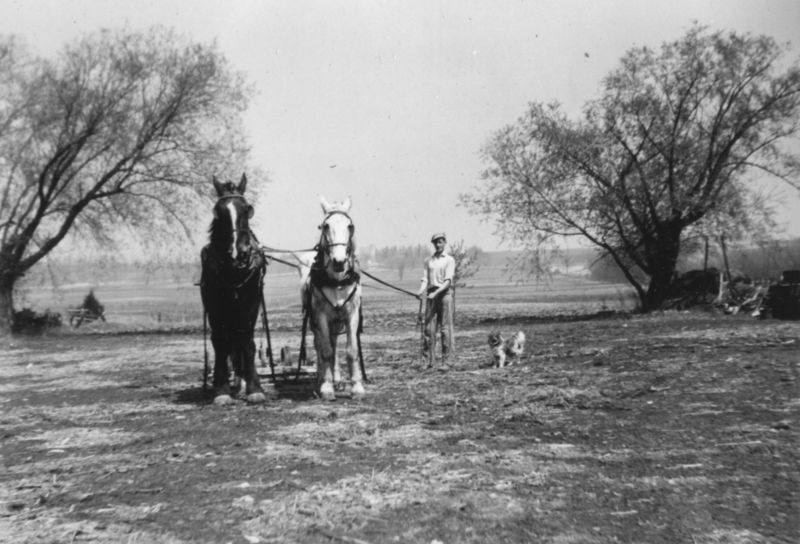 This photo was titled, "
Bob, Flipo, and Elmer
." However, we've got four entities in the photo: Two horses, a man, and a dog. So, who's who? Elsewhere in
the album
, we've met an "
Elm
", which is probably short for Elmer, and a
Brownie
, that looks a bit like this dog. So, that means the horses are named "Bob" and "Flipo." What are Bob and Flipo doing? It looks like they're hitched to a drag of some sort, scraping the surface of the ground to turn the turf under and either prepare it for planting, or just turn the weeds under so they don't become too unmanageable.
Labels: 1930s, 1938, farming, horse names, wisconsin history