The Mysterious Talking Board Ouija! 1930.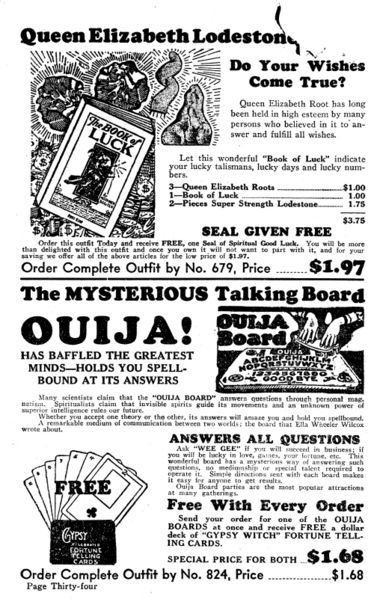 "Many scientists claim that the
"Ouija board"
answers questions through personal magnetism. Spiritualists claim that invisible spirits guide its movements and an unknown power of superior intelligence rules our future," claims this 1930 advertisement for the Ouija board. Unsure how to pronounce the pormanteau title? The article alternatively refers to it as the
"wee gee"
board, preventing any confusion. Simple directions were sent with each board, and it claims Ouija Board parties "are the most popular attractions at many gatherings." From the
Model Publishing Catalog
.
Labels: 1930s, magic, model publishing company, ouija board, spiritism