Laziness and the P.W.A.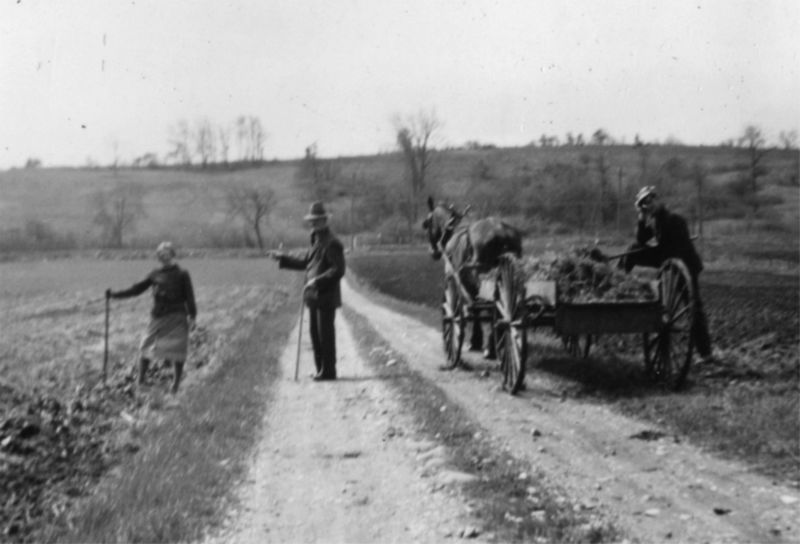 In 1933, the US government starting putting a large amount of money into public works, helping the economy, building communities, and keeping people working. The PWA, or Public Works Administration, did a lot of high-profile work, but the PWA helped communities and projects of all sizes.
This picture was captioned "P.W.A. Workers"
-- however, they look hardly like a PWA project. The owner of the
photo album
had a sense of humor; the PWA (and its relative, the WPA) had a somewhat undeserved reputation for laziness. Ms. Photographer, it seems, saw a woman in the field -- and the guys not working -- as representative of the PWA, whether or not their paychecks came from the New Deal or not.
see also:

the pwa *pwa thoughts * *pwa and nat'l parks * the wpa * wpa murals * wpa in georgia * wpa posters
Labels: 1930s, 1938, farm life, farming, public works administration, pwa, wisconsin history, wpa